Day 1: Boston → Niagara Falls
Please refer the pick-up point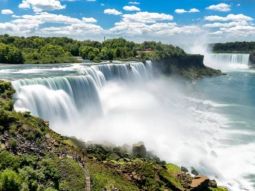 Niagara Falls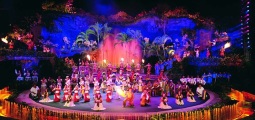 Thundering Water Cultural Show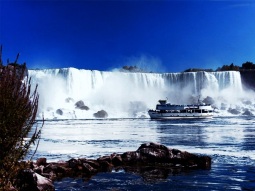 Maid of the Mist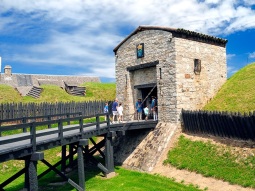 Old Fort Niagara
In the morning, travel from Boston to Niagara Falls. We will be joining a series of activities, including a tour to Fort Niagara, and get to know about the past of Niagara Falls. Then, we will get closer to Falls on Maid of the Mist Boat. If we still got enough time, we will watch the IMAX movie about the adventures of human exploration of the Falls.
Itinerary:
Boston → Niagara Falls In-depth Tour (Optional, 120 mins including Whirlpool State Park and Old Fort Niagara) → Maid of the Mist (Optional, 30 mins) → IMAX Movie (U.S. side) (Optional, 30 mins) → Hotel
Niagara In-Depth Tour
This interesting and exciting tour includes two popular attractions: the magnificent natural wonder - Niagara Whirlpool State Park and the U.S. historic landmark - Old Fort Niagara. The Niagara Whirlpool's greatest depth is 125 feet. It is estimated the whirlpool formed approximately 7,500 years ago by the upstream erosion of the Niagara escarpment by Niagara River. Old Fort Niagara is a rich historic landmark; it spans more than 300 years. Its commanding presence on the great lake caused it to play a critical role in the French and Indian War, the American Revolution and the War of 1812. The gorgeous Lake Ontario lies behind the Fort.
Maid of The Mist
It's the combination of height and volume that makes Niagara Falls so beautiful. More than 6 million cubic ft. (168,000 cubic meters) of water goes over the crest line of the falls every minute during peak daytime tourist hours. This famous Maid of the Mist ride gets passengers as close as possible to the Niagara Falls! The Maid rides right into the mists thrown up by the roaring cascade as the Niagara River tumbles over the edge of the falls.
IMAX Movie (U.S. side)
In 30 minutes, you will witness Niagara Falls incredible stories and history that would otherwise take a lifetime to experience. No Niagara Falls vacation is complete without a visit to see the Niagara Adventure Movie. This movie, tells the history of human interaction with the falls, focusing largely on the "daredevils" who have crossed, boated, and even jumped off them.
Night Hotel: Days Inn by Wyndham Batavia Darien Lake;Or Super 8 by Wyndham Batavia E of Darien Lake ;Or equivalent
Days Inn/Econolodge/Super 8 or similar