Day 2: London→Toronto→Niagara Falls
On the designated pick-up area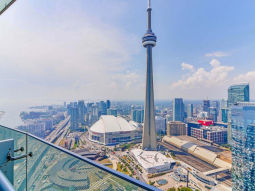 CN Tower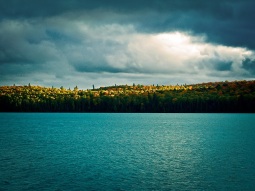 Lake Ontario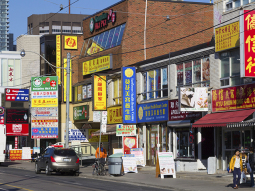 Toronto Chinatown
We will go visit Toronto - the largest city and financial center of Canada - in the morning. The CN Tower will be the first stop here for fabulous views of the city and Lake Ontario. It is Toronto's famous landmark, the tallest freestanding structure in Canada, and THE not-to-miss in our trip. The highest viewing area on the CN Tower is from the Sky Pod at 447 meters and a lower viewing area, the Glass Floor, offers a bird's eye view straight down over the city as visitors stand on a glass floor as the name suggests.
For lunch, we will head to the historical Chinatown. It is one of the largest Chinatowns in North America, located in downtown Toronto, where you will find authentic Chinese food! Next, Lake Ontario cruise offers gorgeous views of the city and vicinity from the waters. As Toronto is situated right at the northwestern shore of Lake Ontario, this cruise gives you a great way to see the city and meanwhile enjoy the nice view
of the lake itself. We will also see the Ontario's Provincial Parliament which completed in a Romanesque style in 1893 and then the modernist styled City Hall which consists of two arcshaped high-rise blocks, 20 and 27 stories high respectively, whose stunning structure makes it another popular landmark.
Afterwards we will head to the historical Chinatown enjoy a traditional Chinese dinner. It is one of the largest Chinatowns in North America, located in downtown Toronto
Crowne Plaza Toronto Airport or similar