Day 1: MONTREAL - 1000 ISLANDS - TORONTO
Assemble at the designated place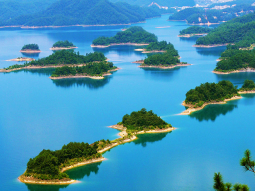 Thousand Islands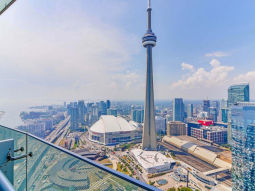 CN Tower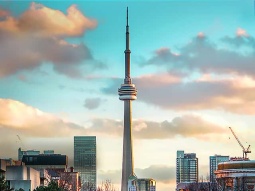 Toronto
In the morning, departure from Montreal and arrive at the Thousand Islands after about 2 and a half hours of driving. Take a cruise to admire the beautiful scenes of the region. After the buffet lunch, we continue heading for Toronto. Upon arrival, visit the city with a city tour to see the Toronto City Hall, Parliament building, Toronto University, Then go up to the top of CN Tower, the most well-known symbol of Canada. Visit Ripley's Aquarium which is the largest aquarium in Canada and the home of 16,000 animals.
Thousand Islands - The Thousand Islands is an archipelago located on the border between Canada and the United States. The 1864 islands occupy a territory of 80 kilometres.
CN Tower: Toronto landmark building, 553 meters high, was the world's tallest independent structural building. In the distance from the ground 342 meters high there is a special glass platform, is the best place for self-timer.
Ripley Aquarium: Canada's largest indoor aquarium, displaying over 16,000 marine and freshwater species, covering the entire North American species. The museum has the longest viewing shark tunnel in North America. There is also the world's largest jellyfish camp, over a hundred years old longevity, etc.There are opportunities to touch the shark's skin.
Travelodge or the same level