Day 2: Niagara Falls →Hotel (walking distance to the Falls)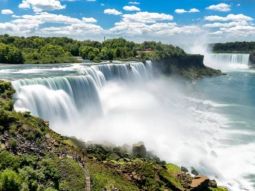 Niagara Falls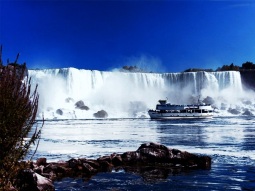 Maid of the Mist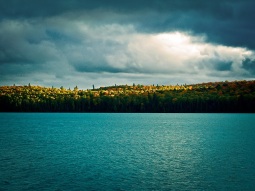 Lake Ontario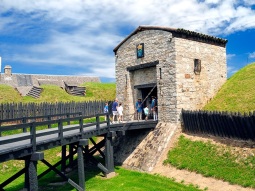 Old Fort Niagara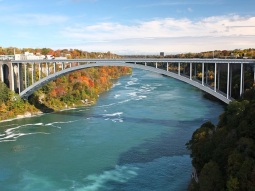 Rainbow Bridge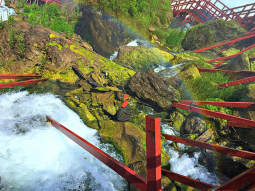 Cave of the winds
We are going to see the renowned Niagara Falls. Follow the tour along the Niagara River to the Old Fort Niagara, learn history and enjoy the beautiful scenery of the Niagara area. The significant location of Old Fort is right next to Lake Ontario. Later coming back to Niagara Falls, explore more. Overlooking American Fall, the Horseshoe Fall, and the Bridal Veil Fall, you will be astounded by the deafening roar of the falls. It's the combination of height and volume that makes Niagara Falls so beautiful. Stay in the walking distance hotel to Niagara Fall, enjoy the night view without limitation.
Itinerary:
Niagara Falls In-depth Tour (120 mins including Old Fort Niagara and Whirlpool State Park) → Niagara Jetboat (Optional, 45 mins) → Niagara Falls → Niagara IMAX Movie (US Side) (30 mins) → Maid of the Mist (30 mins) → Goat Island → Cave of the Winds (90 mins) → Hotel Check-in ( walking distance) →guided Niagara Falls Walking Tour to Canada side (200 mins, including round-trip fare for crossing the bridge) → Niagara Falls Illumination and night view
Special note:
1. Niagara Falls Walking Tour to Canada side: A valid passport and green card/visa (if applicable) are required to enter Canada.
2. If you are not joining a walking tour, you may try your lucks in Niagara Falls Casinos. There are also plenty of choices for you to explore: Hard rock caf, Buffalo Wild Wings, even the Helicopter Ride of Niagara Falls. (No tour guide escort)