Day 2: New York City Tour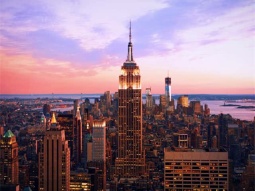 New York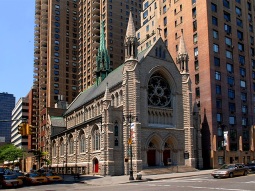 New York Holy Trinity Church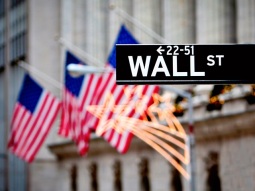 Wall Street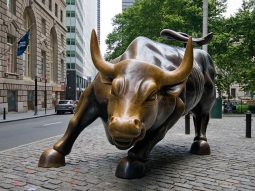 Charging Bull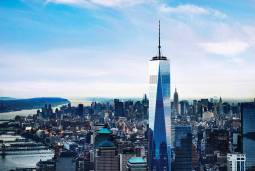 World Trade Center
Statue of Liberty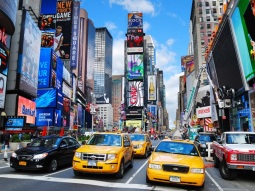 Times Square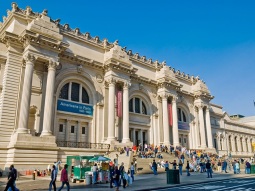 Metropolitan Museum of Art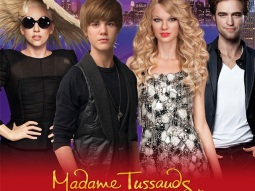 New York Madame Tussauds
At first glance, travelling around the entire of New York City seems like a mission impossible; however, our highly organized tour is especially designed for you: by visiting large amounts of famous landmarks, you will learn more of the city's unique history, culture, and the core spirit of the New Yorkers!
ITINERARY:
NYC Trinity Church (Outside visit) → Wall Street (25 mins) → Charging Bull (Taking Photos) → One World Trade Center Observatory (70 mins, optional) → Liberty Cruise (60 mins, admission included) → Times Square (20 mins) → Metropolitan Museum of Art (100 mins, Optional) → Madame Tussauds New York (60 mins, optional)
We will also pass by Fifth Avenue, Rockefeller Center, World Trade Center and so on.
Trinity Church New York
Trinity Church (also called St. Paul's Chapel) is the oldest public building that is in continuous use in NYC. The current church is the third on this site; the first Trinity Church was built in 1698.
Wall Street
This famous street in New York City's Financial District has become synonymous with American financial enterprises. It is also the home of the New York Stock Exchange, and has been (or still is) the location of several other exchanges.
Charging Bull
This bronze sculpture that sits at the northern tip of New York's Bowling Green Park is ready to strike! It was commissioned to represent the "strength and power of the American people" after the stock market crashed in 1987.
Liberty Cruise
Any trip to New York City must include a boat cruise around the Statue of Liberty. This iconic landmark has stood in the city that never sleeps for more than 100 years, as a joint effort between America and France to celebrate the anniversary of America's independence. And the sightseeing cruise tour on the Hudson River to enjoy the city view from a totally different angle, as well as take pictures of Brooklyn Bridge.
One World Trade Center Observatory
One World Trade Center is the main building of the rebuilt World Trade Center complex in Lower Manhattan, New York City. It is the tallest building in the Western Hemisphere. There, 102 stories up, find yourself face-to-face with New York's iconic skyline. Maybe you've seen views of the city before, but never quite like this. Walk the three sprawling levels of the Observatory and discover surprises along the way.
or Empire State Building
The Empire State Building stood as the world's tallest building for nearly 40 years, and now it is an American cultural icon and has been featured in more than 250 TV shows and movies since the film King Kong was released in 1933. A symbol of New York City, the tower has been named as one of the Seven Wonders of the Modern World by the American Society of Civil Engineers.
Times Square
Called "The Crossroads of the World," this major intersection in midtown Manhattan-- where Broadway hits Seventh Avenue-- is a world-famous icon of both New York City and the United States. It has appeared in countless forms of media.
The Metropolitan Museum of Art
The Metropolitan Museum of Art is not just the largest art museum in the United States, but also one of the three biggest in the world. Its collection contains more than 2 million works of art. The permanent collection consists of works of art from classical antiquity and ancient Egypt, paintings, and sculptures from nearly all the European masters, and an extensive collection of American and modern art.
or Museum of Modern Art
MoMA has been important in developing and collecting modernist art and is often identified as one of the largest and most influential museums of modern art in the world. The impressive collection that it houses includes works by Pollock, Dali, van Gogh, Picasso, among others.
Madame Tussaud's Wax Museum (NYC)
Madame Tussauds New York in the heart of Times Square is the only place with no ropes or barriers holding you back from your favorite stars. Voted as one of New York's most unique attractions, Madame Tussauds invites you to pose "in a moment in time" with the world's most iconic musicians, A-list stars, sports legends, world leaders and more. With over 85,000 square feet of interactive entertainment, including Ghostbusters: Dimension hyper-reality experience, the world famous wax attraction is bigger and better than ever.
Crowne Plaza Newark Airport Or Same level
Things to Know