Day 1: New York → Watkins Glen/ Corning →Niagara Falls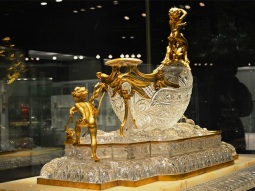 Corning Glass Center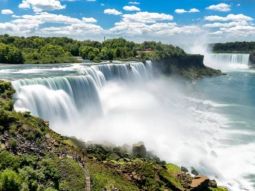 Niagara Falls
We are heading to Corning Glass Museum - in western New York-which is dedicated to the history, art, and science behind glassmaking. Next, we will visit Watkins Glen in New York State which is an amazing canyon with more than 20 waterfalls. Later, we are going to see the renowned Niagara Falls. Overlooking American Fall, the Horseshoe Fall and the Bridal Veil Fall, you will be astounded by the deafening roar of the falls. It's the combination of height and volume that makes Niagara Falls so beautiful.
Itinerary:
New York → Corning Museum of Glass (Optional, 75 mins) → Watkins Glen & Finger Lake (Optional, 90mins, will not be visited based on attraction closure) → Hotel → Niagara Falls Night Tour (Optional, 90mins)
Special Notes:
1. Watkins Glen usually closes for the season during May to Oct, we will temporarily stop visiting Watkins Glen & Finger Lake.
2. We charge $15/person for bus entry permit and parking of Watkins Glen State Park & Finger Lake.
3. We will visit Watkins Glen only when weather condition allows. In case of rainy weather, we reserve the right to change or cancel the itinerary considering safety issues.